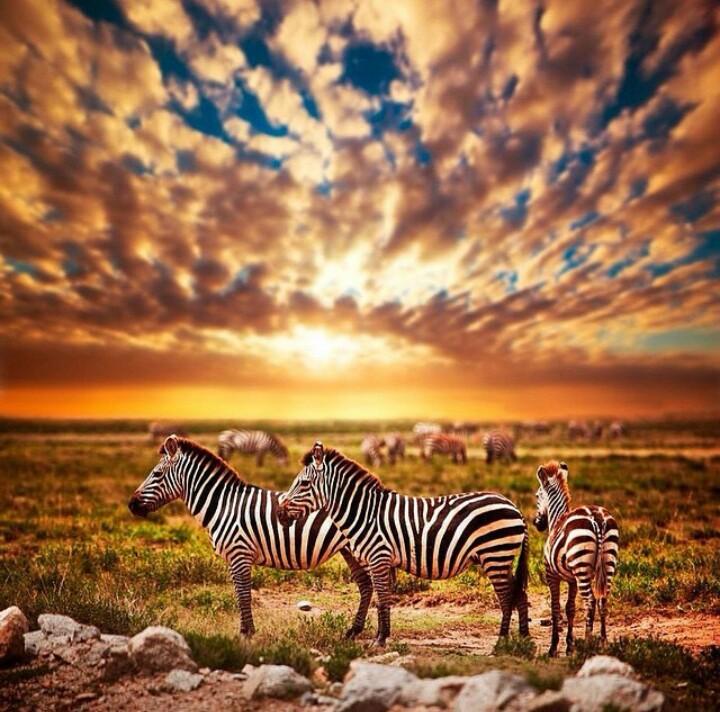 Victoria Falls
is the largest waterfall in Africa; it is 355 feet high and one mile wide.
Mount Kilimanjaro is the highest mountain on the continent. It towers over 19,300 feet, which is so tall that glaciers can be found at its summit even though the mountain is near the equator.
Madagascar is the largest island in Africa and the fourth largest island in the world. It is in the Indian Ocean off the East coast of Africa.
Lake Malawi has more fish species than any other freshwater system on earth.
The Serengeti (Tanzania) hosts the world's largest wildlife migration on Earth with over 750,000 zebra marching ahead of 1.2 million wildebeest as they cross this amazing landscape.
Nigeria is fourth largest oil exporter in the world, and Africa's biggest oil producer with about 2.2 million barrels produced every day. Top 10 oil producers in order of total exports: Nigeria, Algeria, Angola, Libya, Egypt, Sudan, Equatorial Guinea, Republic of Congo, Gabon, South Africa.
The world's biggest frog is found in
Equatorial Guinea and Cameroon.
Read More...